FreeStyle Pools, Concrete pool builders in Sydney
'The Choice is Easy When it Comes to Style'
FreeStyle Pools in Sydney is a well recognised and respected family swimming pool building business which was established in 1992 by Bruce Hitchcock and his wife Anne. They quickly established the pool company satisfying people's desire for more time on site, more attention to detail, and more communication on progress. FreeStyle Pools' approach to managing the pool construction has not changed and we pride ourselves on being flexible and accommodating with owners' design direction and materials which sets them apart from others in the industry.
Since 2010 FreeStyle Pools has been owned and run by Bruce and Anne's sons Ben and Rob Hitchcock. Ben has been the swimming pool building supervisor and construction manager for over 20 years and will continue to be the face of FreeStyle during construction of your new pool. You will see him every morning when a new trades person arrives to ensure they understand what needs to be done and that the quality we (and you) expect is maintained.
Rob runs the office and all the sales and will guide you through the quote and approval stage of the project. His engineering training and 8 years experience in customer oriented medical device design and manufacture brings customer focus and computer design assistance to owners wishing to visualise their completed swimming pool project, which is particularly critical for projects closely integrated with the house, entertaining and landscaped areas.
Our key focus is on quality finishes and personalised service and management. You will see us more often and be informed of progress throughout construction. We pride ourselves on providing high quality materials, equipment and service for all pools from the simple to the extravagant and will manage all aspects of construction to ensure you attain the pool you desire. Our ongoing referrals and returning clients are testament to the high levels of satisfaction of our customers and contractors.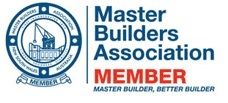 Freestyle Pools Sydney are quality swimming pool builders. We specialise in concrete pools, inground, infinity edge, wet edge, and lap pools. A Spa can also be incorporated into your new pool construction. If you are looking for the best pool company in Sydney then give us a call.